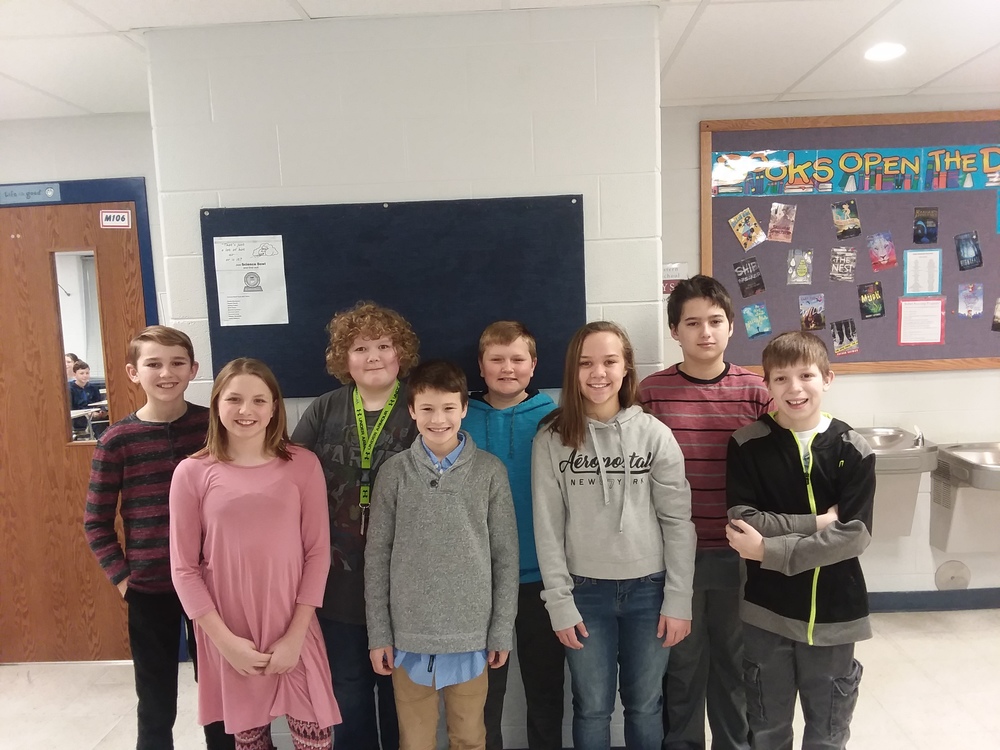 Science Bowl Success
Jason Watson
Tuesday, January 30, 2018
Southwestern Middle School recently competed in the Indiana Science Bowl. This academic competition consists of an experimental round, a team round, and an individual round. In December, teams were given an experiment to perform. This experiment is the basis for the questions during the experimental round. In the team round, all of the team members work together to answer questions. During the individual round, four team members answer questions on their own.
The Southwestern team placed 3rd in the statewide competition. This marks the fifth time in the contest's thirteen year history that Southwestern has finished in the top three.
Team members were:
Brylee Buchanan
Peyton Cloud
Ashley Fulton
Britt Inman (not pictured)
Brandon Lawson
Jamison Lewis
Cadence Long
William Stockdale
Gavin Williams
Congratulations to all!